Archive for the 'Books at Fictionaut' Category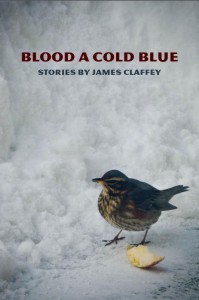 I've been sitting here staring at this blank computer page for days, trying to convince myself not to overthink James Claffey's debut short prose collection, Blood a Cold Blue. I've given up on that. My head is spinning.
What is and where is home in this volume of poetry that refreshes the reader in its being simply that, poetry? This is poetry in more than one form that finds ancient ties to vision.
The 71 pieces that make up this pleasingly heavy collection are intricately crafted character studies, but they are also studies on culture and influence.
As soon as I understood that Ann Beattie had written a book called Mrs. Nixon, I asked, why has the famous minimalist short story writer turned to writing biography?
While I'm tempted to see this story as one primarily meant for mothers and daughters, I cried—and to be clear, I am a man—at the moment one character breaks the rules and does what he knows to be right despite how it might look. And, yes, I'm being purposefully vague.
Together these tones form a story and a familial history—one might even say, to steal a line from Vaughan's 'Elements of K,' "an entire family, harmonizing like the Van Trapps."
Kathy Fish's Together We Can Bury It has accompanied me around the world. I've read the book on six planes and even in one of those wooden long boats in Thailand while my friends went snorkeling. No, the book is not Infinite-Jest long, but it's also not a book you can read quickly then retire to a shelf. It accompanies you.
Humor is like a tight-rope made of razor blades. Some writers who try it come away with more cuts than it's worth. Julie Innis dances on razors.
At its core, Kino is a complex family drama, a story of how the excesses—the sins?—of one generation poison those to come.
I come from the world of tent revivals and singings where simple folk and their homes, nature, God and medication played the leading roles. Actually, I've just come back from that same place: from Sheldon Lee Compton's The Same Terrible Storm.
---
---
Welcome
Fictionaut brings the social web to literary fiction, connecting readers and writers through a community network that doubles as self­selecting magazine highlighting the most exciting short stories, poetry, flash fiction, and novel excerpts.

Fictionaut is in the invite-only phase. Request an invite to join or log in if you have an account.


Fictionaut on Twitter
Recent Posts
Books by Our Members