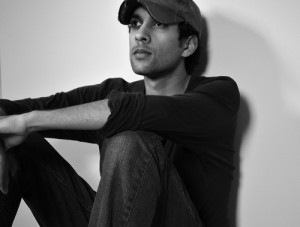 We are pleased to welcome Ravi Mangla to Fictionaut's Writers on Craft.  Ravi Mangla is the author of the novel Understudies (Outpost19). His stories have appeared in Mid-American Review, The Collagist, American Short Fiction, Barrelhouse, and Corium Magazine. He lives in Rochester, NY and keeps a blog at ravimangla.com.
What do you read when you despair at the state of either your work or a particularly difficult manuscript in progress—any "go to" texts?
When the sentences aren't coming out quite right, there are a handful of texts I use as tuning forks: Ray by Barry Hannah, Florida by Christine Schutt, End Zone by Don DeLillo, Wittgenstein's Mistress by David Markson. Lately I've been reading a lot of Mary Ruefle. I'd like to start a campaign to get her elected U.S. Poet Laureate. Or, better yet, president.
If you could give just one piece of advice to emerging authors about editing that has served you well, what would it be?
Let the work breathe. Putting aside a piece of writing for a day, a week, a month, allows you to see it in a whole new light. Young writers are constantly in a hurry. Wait, let me try that again: Most writers are in a hurry. It helps to slow down, take a deep breath, step away from the work for a while. Time isn't always such a bad guy.
How has your perception of what you "do" with your work changed as you have continued to write?
Recently I've started to think of writing as a collective endeavor as opposed to an individual one. For a while I was dealing with this crisis of faith, wondering if the work I did was selfish, and whether I had anything to truly contribute to the literary arts. I probably quit writing half a dozen times (as close—and infinitely patient—friends can attest). Then I asked myself two questions that helped to clarify the situation: Do you believe the writing you create has value? And my natural response was no. The follow-up question: Do you believe that literature as a whole has value? That I answered with a resounding yes. Literature can initiate social and political change, foster deeper feelings of compassion, and open the mind to new channels of thought and inquiry. Once I stopped thinking of myself as an individual entity, fighting for recognition in an overcrowded field, and imagined myself instead as part of a larger constellation of writers, all aiming to put beautiful things into the world, I was able to relax and get back to work.
What do you feel is the purpose of literature?
To make us more empathetic creatures, by providing us with a mousehole into different lives.
As a human being, what is the best advice you have to offer?
There's this part in The Night of the Hunter when Lillian Gish's character (after witnessing an owl swoop down and snatch a rabbit) remarks, "It's a hard world for little things." So I'll use that as my advice: Show compassion toward the small and helpless among us.
Also, invest in quality bed linens. You can't put a price on comfort.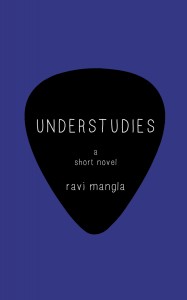 Your short novel Understudies  has a style that's quite wonderful in its biting humor, an insouciant tone.  What made you decide to partition the novel into tiny chapters like you did? 
The fragmented structure allows for a more interpretive reading of the text. Certain sequences will resonate differently for each reader. The interstices between sections offer a brief (very brief) moment of reflection before beginning on the next one. Plus, I can play with tones, switching between comic moments and more solemn ones, without startling the reader. 
Do you feel like social commentary is the obligation of the modern writer?   
No. I think the beauty of contemporary literature is the plurality of forms. The only obligation of a writer is to do right by their characters.
What's recently released or in the pipeline for your readers? And what are you working on now? Give us a sneak peek.
God, I wish I had some large, important tome in the works, but unfortunately that isn't the case. Mostly I've been tinkering with little pieces—short stories, essays, tweets, missed connections, and so on. 
Writers on Craft is hosted by Heather Fowler, who cares about writing. She does a lot of it. Visit her profile on Fictionaut or see here for more: www.heatherfowler.com .