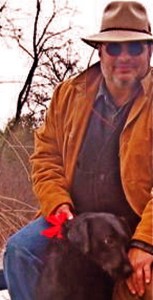 When Michelle Elvy asked if I'd be interested in jumping in to do a round of Editor's Eye, I was at once honored, thrilled and humbled. However, I was also just a little bit intimidated because of my respect, bordering on awe, for all of the outstanding editors "who have gone before". I also feel a deep sense of responsibility to do right by the authors upon whose work I comment in a public forum.
Meg Pokrass selected a piece of mine for Editor's Eye in January 2012. It came at a time when I was still fairly new to Fictionaut and feeling a little tentative about writing flash fiction. I'll always be grateful to Meg for including me in Editor's Eye because it gave me a sense of acknowledgement, belonging, validation and a gentle kick in the rear that helped to nurture a sense of confidence. Not that any of the fine writers whose pieces are included here need that. But it was great for me at the time, and I welcome the opportunity to pay that favor forward.
One of the unexpected benefits I've derived from my participation in Editor's Eye is that it shook me out of my comfort zone and broke my pattern of primarily reading the most recent work from familiar authors. I now realize how many diamonds in the rough I missed when pieces slipped off the front page and I hadn't dug deeper.
Responses to writing, music, and art can be very personal and extremely subjective. I respond to writing in much the same way that I respond to music and visual art. My learning style is more right brain than left, and I tend to respond to writing, music and art in a visceral, emotional and holistic manner. My tastes are very eclectic and creative writing that challenges assumptions, surprises me and/or conveys humor, compassion, a sense of irony, or an examination of the human condition usually resonates with me. While I am drawn to light and redemption, I also like stories and poems that may veer to the dark side, explore metaphysical realms, and may be mysterious, a little spooky and don't necessarily end with everything resolved and tied up in a neat little bow. For Editor's Eye I looked for stories by authors from whom I had read very little or none at all.
Thanks to Michelle Elvy for inviting me and to Jürgen Fauth for providing the forum, to Meg Pokrass for including me in Editor's Eye way back when, to all of the authors whose work I read these past two weeks and to the 8 authors whose work is presented here. Keep on keepin' on!
This prose poem is an observation of  the possible pitfalls of "the whole catastrophe" in only 88 words. It examines the possible fate of a mid-life dad. It resonated with me not only because of who I am and where I am in life, but also who I was as a younger man and who and what I've become as a mid-life dad and the pitfalls I've managed to avoid. Keep the faith and you won't step in holes if you know they're there! Good work Vincent!
The Harrisburg is a really lean and taut little piece of  flash fiction.  Some might call it science fiction but I'd prefer to call it Future Flash. If that's not already a genre then I'm officially coining the phrase. In any case H. L. Pauff  manages to go to town and really get it done in very short order. No spoiler alerts here, but The Harrisburg is well told tale with the requisite tension and a powerful ending that seals the deal. Congrats H. L. Puaff on a powerful little piece of Future Flash.
You want creative writing that examines the human condition, challenges assumptions, surprises you, and conveys humor and compassion with a sense of gentle irony? Well? Then what are you doing? Don't just sit there nodding agreeably. Read The Belly Dancer by Dallas Woodburn! Dallas Woodburn knows how to tell a story with broad strokes of dialogue and character interaction that allow the reader to complete painting the picture with their own imaginations. That's good writing. This is poignant and compelling story telling with compassionate insight into personal relationships and the need for connection. A story worthy of reading and discussion. Looking forward to reading more work from Dallas Woodburn!
Carl Santoro presents to us a really interesting story about a man's search for answers, meaning, truth and, ultimately, himself. He uses dialogue very effectively to move the story forward without relying solely on descriptive passages. Carl's story explores both the external landscape and the internal, psychological landscape.  If I were editing this piece, I would suggest that the title be revised to "Searching". Even though it may be the 16th piece from a larger collection called "Blocked – A Facebook Tale", perhaps a subtitle might work best in this instance. Also, for some reason, in my first readings of this story, I totally missed a rather lengthy, purely historical afterword. While this is really is interesting andinformative, and is important in some context, I feel that the story stands strongly on its own merit. Perhaps a link to further information in the Author's Note would work better. In any case, I really liked this story by Carl Santoro and it is well worth reading and commenting on. Carl is a really good writer and I'm looking forward to reading more of his work.
A 50 line list of instructions? A recipe? 50 lines of prose poetry? No, dammit! It's how to write a poem, which requires living a life in a physical body, enduring the "slings and arrows of outrageous fortune", getting dinged up a little bit, and finding the sublime in the ordinary. That comes with a whole world of its own challenges and complications. This piece is about living and being alive, embracing the physical universe, and experiencing it ecstatically, warts and all. It's not quite Walt Whitman singing the body electric, but I think Mr. Whitman would approve of Bud Smith's sensibilities in this piece. Like I said, I tend to respond to creative writing that conveys humor, compassion, a sense of irony, or an examination of the human condition. This does that for me in a very playful and light hearted manner. Don't let the apparent simplicity of this piece fool you. There's a lot of truth here. Check it out!
Like I said, my response to music, art, and creative writing is often visceral, emotional, and holistic. Glynnis Eldridge's piece this day before tomorrow is an exuberant and sensual romp. It's a stream of musical language, high voltage imagery, rhythm, and cadence that reads like a song that should be sung. It's great off the page but will sound amazing in a live reading. It's a bold, brash celebration of the senses and emotions that deserves to be read and discussed. Thank you Glynnis. I'm really looking forward to reading more of your work.
Chain by Ron Burch
I often like stories that are mysterious, a little spooky — that veer to the dark side and explore metaphysical realms that don't necessarily end with everything resolved and tied up in a neat little bow. Ron Burch's Chain does all that for me in a very tight, compact piece. A comment on the piece described it as "Twilight Zone meets Kafka." I say: "Right on brother and throw in a little Dickens for good measure!" Not a bad comparison. At this point the less I say, the better. Chain is a really, really good piece. Click on the link, read it and join the conversation! Good work Ron!
Splitting by  Deborah Oster Pannell
Rhythm, cadence, imagery, a meditation on living and dying ~ all part of  Dedorah Oster Pannell's 95 word prose poem. Poignant, compassionate, cathartic ~ it's all there. This poem has three parts with a shifting point of view. This is a case where less is more and the writer honors the reader by trusting them to do much of the heavy lifting and to bring their own meaning to the piece. There's exquisite imagery and beautiful language in Splitting and Deborah Oster Pannell has explicitly stated she "would love some constructive criticism on this piece." Click on the link, read her work and jump in there with your comments. You won't regret it!
___________________________________________
Michael Gillan Maxwell is an American writer and visual artist from the Finger Lakes Region of New York state. He was bedazzled and humbled to be honored with first place in the Flash Mob 2013 International Flash Fiction competition. Teller of tales, singer of songs, prone to spontaneous combustion & random outbursts, he breaks into song without warning and may be found ranting and raving on his website, Your Own Backyard.
Editor's Eye is curated by Michelle Elvy (Fictionaut profile here). She writes and edits every day at michelleelvy.com, and readers can also find her editing Blue Five Notebook (with Sam Rasnake) and Flash Frontier.