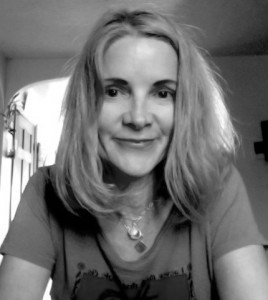 We are pleased to welcome poet and fiction author Meg Tuite to Writers on Craft today. Meg Tuite's writing has appeared in numerous journals including Berkeley Fiction Review, Epiphany, JMWW, One, the Journal, Monkeybicycle and Boston Literary Magazine. She has been nominated several times for the Pushcart Prize. She is fiction editor of Santa Fe Literary Review and Connotation Press, author of Domestic Apparition (2011) San Francisco Bay Press, Disparate Pathos (2012) Monkey Puzzle Press, Reverberations (2012) Deadly Chaps Press, Bound By Blue (2013) Sententia Books, Her Skin is a Costume (2013) Red Bird Chapbooks, won the Twin Antlers Collaborative Poetry award from Artistically Declined Press for a collaborative poetry collection entitled Bare Bulbs Swinging, (2014). She teaches at the Santa Fe Community College. Her blog: http://megtuite.wordpress.com
What do you read when you despair at the state of either your work or modern literature-any "go to" texts?
Yes, when I am despondent and splintered by the lack of words produced on the page, I always read. I curl up inside the brilliance of Kate Braverman, Rilke, Zora Neale Hurston, Bruno Schulz, Janet Frame, Anne Sexton and anyone who frightens me to the edge of a cliff. I also love those writers who offer thick blankets and a fireplace.
If you could give just one piece of advice to emerging authors about editing that has served you well, what would it be?
Read Elmore Leonard's 10 Rules of Writing; read your work aloud many times. Let it sit and simmer and hope it ages as well as the lasagna in your fridge after a day or two. I just finished reading Stephen King's book: "On Writing." Exceptional! Read it. Two things have served me well over the years. Read and read a hellava lot, from this century and those before it. Also, try to find a few other writers that you connect with and set up a group. Meet with them once a week to keep some deadline in your head. Edit each other's work and also do prompts together. Write, write and write, whenever you get a chance. It may be shit, but that's what first drafts usually are. Just remember that there's something you might be able to compost out of that shit.
How has your perception of what you "do" with your work changed as you have continued to write?
I don't think my perception has changed. I want to connect. I want to risk something in my work. I want to expose something raw, whether it be an emotion or some memory that has lingered and become its own story through writing and editing. The work I find most exciting is when I sense the vulnerability of the writer in their words. They have given a bit of themselves on the page. Something the reader can latch on to and say, yes, I know this and I have been there. It's always a relief for me to know that I'm not alone out here in the cosmos.
What do you feel is the purpose of literature?
I am sure it's what kept me alive. My mom took my siblings and me to the library once a week and I was transported. I no longer just existed in this tiny pinpoint on a map in a neighborhood in Chicago, but the world was vast and yet reachable. I got a piece of it every time I opened another book.
As a human being, what is the best advice you have to offer?
When I was young, everything was an absolute. Love, drugs, fear of jumping off the precipice, fear of being transparent, fear of being seen, fear of life. It was all so extreme.
I can say that what keeps the days from becoming just numbers on a calendar is the writing. I now know that if we find some way to express whatever trauma, chaos, isolation and excitement that we have experienced in life through creativity, whether it be blasting out poetry, prose, music or pounding on paint cans, we are there. It is as good as it gets. So find your instrument and beat the hell out of it.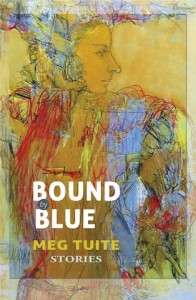 Your shorter work explores some very dark themes in terms of sex and gender. As an author, while you are writing what some might call "traumatic content," do you have any particular strategies or modes of craft that keep these passages so accurate and yet emotive, any theories on writing sex or trauma that inform what you choose to put on the page?
I remember when I first started writing I wanted to document what was tangled in ruin. I wanted my blood on the page. I started publishing in 2009, but had been writing for most of my life. I don't know that there are any modes of the craft, except honesty in whatever form that takes for the writer. You don't have to have lived the crisis to be able to understand what it is to be human. I would just say to students and any writers out there, 'Don't hold back.' The world is in a state of siege, which breaks down to country, neighborhood, family, individual. Write from your truth.
What's recently released or in the pipeline for your readers? Give us a sneak peek.
I have two collections coming out late October and November. Bound By Blue, published through Sententia Press is thirteen short stories that delve into the trauma of childhood, family and coping with whatever comes our way.  It is that strange experience of being an adult until you revisit your family and find you have never bypassed the age of fourteen, no matter how many years have been swallowed. I also have a novella-in-stories, "Her Skin is a Costume," published through Red Bird Chapbooks coming out soon. I believe it is always a survival mode for each character. Isn't that how we reckon with every day that awakens us?
I have always thought it would be so nice to wake up to some Russian choir that rouses us or Rachmaninoff at the very least, don't you agree? Fuck the alarm clock!
Writers on Craft is hosted by Heather Fowler, who cares about writing. She does a lot of it. Visit her profile on Fictionaut or see here for more: www.heatherfowlerwrites.com.