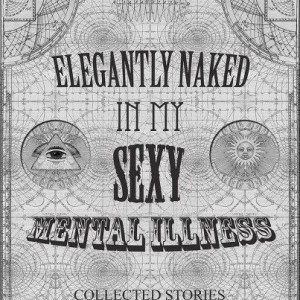 Heather Fowler's second collection of magical realism, People With Holes, is a finalist in the Foreword Reviews Book of the Year Award 2012 for short fiction; Heather's third collection, This Time, While We're Awake, feminist dystopias, is published by Aqueous Books; her fourth collection, Elegantly Naked in My Sexy Mental Illness, a collaborative vehicle with custom artwork by artist Pablo Vision, is forthcoming by Queen's Ferry Press.
Gloria Garfunkel's "Tales of Resistance" appears in Pure Slush's April issue on Ego.
Lillian Ann Slugocki and Deborah Oster Pannell discuss Exquisite Foolishness at VIDA's Her Kind for "The Conversation."
Lynn Beighley's charity anthology to raise money for those affected by Hurricane Sandy is available.
Gessy Alvarez has stories forthcoming and published at Thrice Fiction ("The Happy Couple"), Camroc Press Review ("Childless"), and Bartleby Snopes ("Little Helper"). Nathaniel Tower reads Gessy's story at Cold Reads.
Andrew Stancek was Featured Author for March at Pure Slush. His three stories dealing with fashion, starring Slava and Dorota are here. Andrew's story "Wings" appears in the new Boston Literary Magazine.
Sally Houtman has work appearing or forthcoming in Red Fez, Mused: The Bella Online Literary Review, Flash Frontier, Oh, Sandy!, 94 Creations, Sakura Review, and Natural Bridge. Sally's story "The sky on that day" was nominated for a 2012 Pushcart Prize. She is interviewed at Flash Frontier
Roberto C. Garcia's chapbook, amores gitano, is available at Cervena Barva Press.
Marcus Speh's "Linguistic cross-dressing" is published by Yareah Magazine.
Christopher Allen's winning entry in the AWP Heat Flash Contest is forthcoming in Prime Number Magazine.
James Claffey's "a nod is as good as a wink" is published by Literary Orphans, "bed-making" by Linnet's Wings, "roadkill" by Prick of the Spindle, "seven times in circular motion" by Everdayotherthings, "spoon-fed saliva" by Drunk Monkeys, "a rusted hinge" appears in The Nervous Breakdown, "the log-bright night" is at Matter Press, and Blood a Cold Blue is forthcoming by Press 53.
Marcelle Heath is a contributing editor for Fictionaut and Editor-at-Large for Luna Park Review. Her stories have appeared in PANK, Wigleaf, Snake Nation Review, Matchbook, Necessary Fiction, and other journals. She works as a freelance editor in Portland, Oregon. She blogs here.