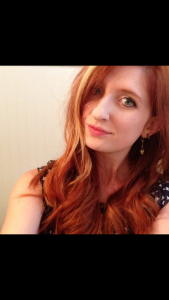 Like most, I was flattered to be asked to come up with an Editor's Eye. I'm continually delighted and moved by the variety of work to be found. It's a fortunate pastime to disappear for a while into the worlds and words of this community.
My selections were motivated in great part by my emotional response to these pieces. Whether it was the style, the moral, the content, or some happy mix, these works will make you feel and make you think. At the end of the day, I believe that's the point of it all.
A piece that begs to be commented on yet challenges your very commentary by its nature. Menendez draws you in with a beckoning finger of a first paragraph, painting a slice of life picture that evolves into a well-positioned commentary. She makes a solid argument, labels a common temptation for artists aptly, and maybe most importantly invites a dialogue on the matter. A well written and challenging read.
Nonnie Augustine takes you on a trip with this poem. The stream of consciousness style brings to mind a conversation at a party with a little too much nostalgia and booze to resist the urge to tell this memory. Like the urgency created by passionate story-telling at a party, this one pulled me into the universe portrayed and left me feeling raw and curious.
Like the title indicates, this submission carries a two-for-one promise that's well delivered upon. Take 1 will make your heart swell and then break as you experience the intoxication of attraction and a love that seems quite unrequited. Take 2 carries on the themes with a softer, sweeter song. Pardon the alliteration, but combined the two are swoon-worthy.
We've all experienced the dark yet wonderful magic of the witching hour, and Rosen captures it well in this surrealistic poem. I suspect you'll also be reminded of those late nights fueled by your fire of choice once woken from your slumber.
January begs for resolutions, so Strattner's poem is a natural click that exceeds expectations. No mere list of "This year I shall!"s here; his narrator reflects openly and harshly on current reality. When he shifts to talk of the future, it's a list of wishes tinged with darkness and balanced by humor. Anyone else who's tempted to cement 2016 with resolutions would do well to follow this example of heart and reality.
This story should be a Miyazaki film, and if you knew my taste in cinema, you'd know that's about the highest praise I can think of. The protagonists are children, and while the story will hold your interest and make you think ("what is fair?" being the accompanying author note), it could easily translate to young adult audiences. It's just the right length to tell a complete and thought-provoking tale yet leave you curious about the universe it introduces.
_______________
Emily Sparkles (yes that is her legal name, or at least part of it) has been writing professionally since she was 15 years old. While starting with low-level journalism, she's since expanded her portfolio to contract content work and ghostwriting. She has been creating fairy stories since before she could put ink to paper, and writing poetry of various merit. Always up for a challenge, Emily teaches middle school English. While most of her published work bears others' bylines, you can read more at fictionaut or her personal website.