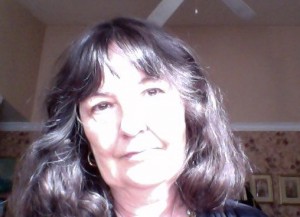 Nonnie Augustine was a professional dancer with a B.F.A from The Juilliard School. She was a co-founder of The Albuquerque Dance Theatre and taught at the University of New Mexico. After an injury she became a special education teacher and taught in Florida and Maryland. In this, the third version of her adult life, Nonnie writes and is the poetry editor of The Linnet's Wings.
What is your feeling about having mentors as a writer? Talk about the mentor relationship if you will, its importance to a writer.
My first writing project as an adult was a novel! Yep. Out of the gate I ran with enthusiastic, but wildly unschooled prose. However, I was living in Maryland then and a journalist I knew told me about The Writer's Center in Bethesda, just outside of D.C.  Ann McLaughlin taught my novel workshop with such a supportive voice and with such clarity that I was able to both throw away everything I'd written and start again without pause. I took several workshops at the Center, and my first poetry workshop there was taught by Anne Sheldon, who was also an outstanding teacher.
I've gone to the Palm Beach Poetry Festival in Delray Beach these past two Januarys and I will attend again this year. The festivals have been intensive learning experiences for me and they are wonderful vacations to boot. Six days and nights of poetry–workshopping, craft talks, and readings given by top shelf poets. I've been in workshop groups led by Vijay Seshadri and David Kirby and this year I will be in the group led by Thomas Lux. Last year at the festival I had an invaluable manuscript conference with Ginger Murchison.
My brothers, Peter and Robert Knisel are my up close and personal mentors. Peter is my housemate and he reads everything first. Robert, who lives in Philadelphia, usually reads my blog or something I've emailed him after I've fiddled with whatever Peter has thought needed fiddling and we have frequent writing talks over the phone. I trust them completely.
One more thought in this long answer: all the people who have taught me or read my work in a peer group, or in a friend or family setting, have encouraged me in what I try to do–which is to communicate. For many years I did this through dance, with the help of fine teachers and colleagues, and here I am with a different form of expression. I'm grateful.
What do you do when you feel stuck or uninspired and does it work to trick the brain into working?
Sometimes, if I'm in the middle of a poem or a story, I go back to the beginning of what I've written, and that will show me why I've gotten stuck in the mud. I've lost track of what I was trying to do. Or, I'll let the whole thing go until I hear the click in my head that tells me I'm ready to get back to work. I don't mean to give the impression that I don't spend entire mornings taking a comma out, and putting it back in, to paraphrase Oscar Wilde, because I do that, too. Then there are days when I have to accept that I'm an idiot and that's all there is to it.
Are there favorite writing exercises or prompts which you use regularly & will share?
I've been a member of Zoetrope Virtual Studio since 2004. Many of my older poems, flashes, and short stories came out of prompts various members dreamt up; they'd post word prompts, pictures, situations–all kinds of exercises would give me starting points and chances to flex my writing muscles. You, Meg, are a great instigator of thought for me these days. Sometimes a status post of yours on Facebook will have a whole crowd of writers riffing. That is a remarkable talent. Um. Did I answer your question?
What's the best writer's advice you ever got?
The first craft book I read was Pulitzer Prize winner Richard Rhodes' book, How to Write. I think it's a brilliant book and now that your question has reminded me of it, I've promised myself a re-read.
How have social networks such as Fictionaut (if this applies) and Facebook, helped you in finding a community and support as a writer, if you feel that they have. Anything related to this…
I've already mentioned Zoetrope. I've had an office there for years and value the friendships I've made through being a member. I've even had the pleasure of meeting a few members in the real world. I joined Fictionaut years ago but it wasn't until I got reacquainted with you, Meg, via Facebook, that I began to post and read stories and poems there. In the last year I've grown to love my time on Facebook. I think I have brilliant, funny friends and I don't feel nearly as much like a hermit as I used to.
Ask yourself a question here (what question would you most like to be asked?)
Q. What do you want to see happen in America?
A.  Sane gun control laws and the enforcement of those laws.
Please tell us about your new book of poetry (which I cannot wait to read!) Where can we all get it? How did it come to be?
Ah. Well. My poems. My book is called One Day Tells its Tale to Another, and except for one section that is what I think of as my phantasmagorical interlude, the poems roughly trace my path through life. Childhood, my time as a dancer, my time of creative drinking, after I had to stop dancing, my marriage and travels, my divorce and travels, helping my parents when they needed help, and poems about the world and I since things have gotten rather quiet and peaceful. Not that it's all about me. There are hawks, witches, doves, cats and dogs, there are a couple of murderers, a storyteller, a poem about Chinese noodle soup, and there's one poem about Marilyn Monroe. So, there's a range. A few of the poems are written in the old forms and I follow the rules. I would have to say that my poetry is mostly influenced by dance. Huh.
It is available online at Amazon. The Linnet's Wings published it using Create Space as a press. Marie Fitzpatrick captained the ship, and my brother, Robert Knisel, contributed the photographs and designed the book.
The Fictionaut Five is our ongoing series of interviews with Fictionaut authors. Every Wednesday, Meg Pokrass asks a writer five (or more) questions. Meg is the editor-at-large for BLIP Magazine, and her stories and poems have been published widely. Her first full collection of flash fiction, "Damn Sure Right" is now out from Press 53. She blogs at http://megpokrass.com.