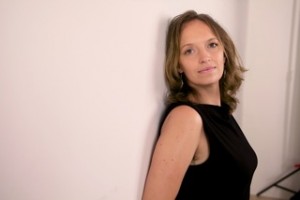 One of my New Year resolutions this year is to be a better Fictionaut member. What that actually means, I'm not really sure, but given the opportunity to be a guest editor for The Editor's Eye, I jumped on the chance to give something back to the community that has welcomed and inspired me the past four years.  I admit to being a somewhat sporadic, binge connoisseur here. I often drop in when I can, reading almost obsessively for a few hours or days, until the amount of awe-inspiring writing gets too great, and I shuffle back to my own writing, feeling a little lack-luster and over-stuffed. I recently read (probably here) how upon reading The New Yorker, a writer threw the magazine against the wall because the writing was just so impossibly good. Well, that could be Fictionaut too. I'm just glad my computer's a bit too heavy and still too wired for me to throw. The writing here never ceases to amaze and entertain me. No matter how many times one posts or publishes, putting your work out there can feel like dropping your soul in a void. It's impossible to predict which pieces will soar with comments and favorites, and which ones will slip by seemingly unnoticed. But every day, every week, there you all are posting and writing, reading and commenting, and I thank you all for making this community real. These past weeks, I gluttoned myself on Fictionaut and read everything posted. I cheered as some pieces began that soar, and secretly cheered more as a few I really liked slipped by, quieter but definitely not unnoticed. Here are the ones that continued to rattle, sing, and cajole me back again.
1. Untitled, Natasha Whyte
Natasha Whyte's Untitled poem, which opens, "I am a sunflower," first reminded me of a series of yoga poses, The Sun Salutation. With simple, bold imagery and the POV of a sunflower, it's as evocative as a zen meditation. In the next lines: "I turn my yellow/ and black face,/ bruised, to the sun," the poem reveals a deeper tension which eats away at the poem's opening warmth, and moves the narrator to a much darker awakening at the end. If you passed this one up expecting sentimental poesy, or were fooled by its warmth and charm, I urge you to take another, closer look
2. City of Masks, Marc Lowe
Of all the pieces I read these past weeks, Marc Lowe's City Of Masks haunted me the most. The story describes a city plagued by some undefined, ominous air contamination. What's most frightening about this piece is what happens behind the masks as we hear the narrator describe the masked people, "Watching them is like watching zombies on a movie screen, like watching comatose patients try to move around."  Indeed, it feels like zombies. It feels cinematic. Dark and edgy, with an uncomfortable dose of fear and pathos, this may not be a read for the faint of heart, but very worth the while for those courageous enough to withstand a psychological jolt out of their comfortable, recliner chair.
3. George Square, Samuel Derrick Rosen
Who can resist the first line; "Buchanan Street; god strums a cheap guitar"? Samuel Derrick Rosen's poem, George Square, paints a wonderfully complex, if abstract, picture of a civic center that could be George Square on Buchanan Street in Glasgow, Scotland, but could very well be many streets in many civic squares. The poem's worth the read for its voyeurism alone. (A particular favorite of mine was the old woman on a bench.) Layered in riddled details, this scrappy, lyrical poem seems to take on its predecessor, the epic poem. Stealing its fiercest strength from the rumbles of the cenotaph of artificial forms, Rosen gathers the elements to create something new and less defined. The poem nods to progress and art as something not so much achieved, but something continual, universal, and unchanging:
Far past these art deco fantasies, these irresistible acidities,
these shadow-Juliets, these clown-faced Romeos,
pieces of a truth must oscillate.
The poem ends with a powerful couplet, you'll have to see. It's a big poem, a hard poem, but a great one that earned my fave.
4. Sacred Throne, Book 1, Chapter 15, Dan Kelly
I'm just as guilty as the next of often avoiding or skimming the longer pieces here. Having not read any of the previous chapters, and being a little baffled by the title (which the author discloses is not the actual title to his work-in-progress), it took me a bit to straighten out the characters Cal, Charles and Freddy. But the Cal/Charles confusion was short lived, as one of Kelly's strengths is his ability to create convincing characters and shine a light on the complexities and fragilities of their relationships and personalities. Full of stolen snack food bootie, pornographic magazines, and other adolescent shenanigans, Dan Kelly brings these characters, otherwise invisible or suspiciously spied, to life on the page. My curiosity was sufficiently stoked to the end, earning it a fave and ensuring I'll be coming back for more.
5. Quasimodo Casanova, strannikov
This delightfully funny tale is just what the title promises: an absurdly humorous retelling of an old familiar tale. It's a fast read and without giving anything away, I don't want to give anything the end made me laugh out loud. The greatest thing about Fictionaut is finding the little jewels you may otherwise not have found or read, and this for me, was one of those gems. Check it out for the lust, pride, vanity, for the sheer delicious fun if it!
6. The Zipless F—, Karen Karlitz
Having never read Erica Jong's The Fear of Flying, which inspired this piece, I admit being a little baffled by this one at first. I didn't know what a zipless f*ck was (can we write that here?), and surmised that it just meant casual sex, sex with no strings attached. In a day where women may have just as many sexual partners as a man, and marital affairs are probably as common for wives as for husbands, I didn't know what to make of this rather old fashioned tale. But still, it takes some ovaries to write about feminism or sexuality today. We're still not comfortable with discussing it, despite attempts to legislate it. It was that 1970s turquoise shag rug and the teenage-like giggles of married women meeting like a secret think tank to discuss the zipless f*ck, that made me look up the term and reread the story again. In Jong's book, the term signified the purest kind of sex, between strangers, offering freedom from the give and take of unfulfilled relationships. Karlitz puts this revolutionary act to the test on the page, and the results are provocative and murky. The telling is in the details, like the vividly rich description of the dinner scene as contrasted to the white space and scarce dialogue of the bedroom scene where the protagonist, Lisa, confronts her husband about his suspected affair, and in the final image of the carpet store being available for lease. Looking back, I found the story didn't aimlessly revel in an act of infidelity or revolution, but instead gnawed away at the edges of prepackaged ideals, expectations, and certain social roles, be they old or new. With so much to like on Fictionaut, I don't often go back for seconds; but in this case, I'm glad I did.
Emily Bertholf received her BA in English from the University of Iowa. Her poems and flash fiction can be found in publications such as Lost In Thought, Flash Frontier, and vox poetica, but live mostly in dark caverns of old file drawers and dusty notebooks. She lives in Milwaukee, Wisconsin with her husband, three children, and their aging pug.