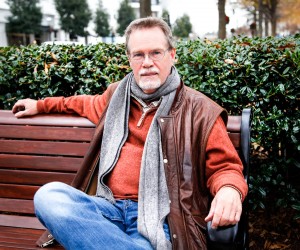 When I was asked to serve as the Editor's Eye for June, I was both intimidated and flattered. There are so many talented writers on this site and I lack an MFA or other academic credentials that might better qualify one for the task. At the same time, I felt an obligation to "give back" to an institution that has been a source of delight, challenge, and encouragement in the two years since I joined. I hope my small contribution helps Fictionaut continue to flourish. What made the Editor's Eye job especially tough is that even among those stories and poems that didn't rise to the Recommended list, there were many deserving of more attention than they received, making it difficult to limit my selections. I hope you'll enjoy this week's picks, if you haven't already.
Kohala 1962-2014, by David Ackley—I read this quiet poem early on in my process and found that I liked it more with each returning read. The vivid imagery, the sense of longing, and the mystery surrounding the author's attraction to this place (if there is one other than  Kohala's natural beauty) combined to make this piece a standout.
Adjunct Survival Syllabus, by Miranda Merklein—First, I enjoyed the innovative structure and biting humor of this "story." Second, I liked that the author brought much-needed attention to a subject that deserves even more—the sad plight of adjunct professors and the students they teach. Surely, our educational institutions owe more to both.
Real, by Alison Wells—Flash fiction meets science fiction in this well-executed and sensitive story of a father and daughter discovering common ground in the most uncommon circumstances. The success of a story like this depends largely on the balance and careful weaving of the fantastic with the, well, with the real. Alison Wells gets it just right in a voice that invites us in and keeps us reading until the end.
Why No One Writes Epics Anymore, by John Olson—Overall, John Olson's work strikes me as well-crafted, thoughtful, and delightfully subversive. This particular piece illustrates all of those aspects. I don't know why no one writes epics anymore, but John's explanation makes more sense to me than anything else I've read.
About that Leg, by Randall Stickford—Longish stories (those over 1,000 words) by new or infrequent contributors often receive short shrift on Fictionaut, not because we're bad people here but because we're busy and otherwise engaged and bottom-line this is a social networking site with a literary twist—very humanly, we tend to give based on what we get. Anyway, this is a smart, realistic story about men being men in the worst of our doglike ways. The tone, pacing, and characterization are spot on.
_________________________________________________
Gary V. Powell is a former lawyer and stay-at-home dad to a thirteen year-old son. His stories and flash have appeared most recently at Bartleby Snopes, Literary Orphans, Thrice Fiction, Connotation Press: An Online Artifiact, and Camroc Press Review. In addition to winning the 2015 Gover Prize for short-short fiction, several of his short stories have placed in other national contests including The Press 53 Prize (2012), Glimmer Train Short-Short Contest  (2013), and The Thomas Wolfe Fiction Prize (2014). His first novel, Lucky Bastard, is available through Main Street Rag Press. A self-published novella in three stories, Speedos, Tattoos, and Felons, is a prequel to Lucky Bastard.
Editor's Eye is curated by Michelle Elvy (Fictionaut profile here). She writes and edits every day at michelleelvy.com, and readers can also find her editing Blue Five Notebook (with Sam Rasnake) and Flash Frontier.