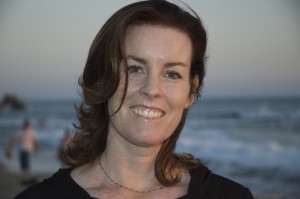 We are pleased to welcome novelist and short fiction author Victoria Patterson to Writers on Craft this month.  Victoria Patterson is the author of the novel This Vacant Paradise, selected as an Editor's Choice by The New York Times Book Review. Drift, her collection of interlinked short stories, was a finalist for the California Book Award and the 2009 Story Prize. The San Francisco Chronicle selected Drift as one of the best books of 2009. Her work has appeared in various publications and journals, including the Los Angeles Times, Alaska Quarterly Review, and the Southern Review. She lives with her family in Southern California and teaches at the Antioch University's Master of Fine Arts program.
What do you read when you despair at the state of either your work or modern literature-any "go to" texts?
Being and Nothingness by Jean Paul Sartre.
If you could give just one piece of advice to emerging authors about editing that has served you well, what would it be?
The delete button is your friend.
How has your perception of what you "do" with your work changed as you have continued to write?
The reasons I want to write aren't simple and never have been.  If it's good, it's as complex as any person.  But I hope for maturity and humility and to avoid simple self-expression.
What do you feel is the purpose of literature?
To connect people and remind them: you're not alone.
As a human being, what is the best advice you have to offer?
Try to do your best, one day at a time.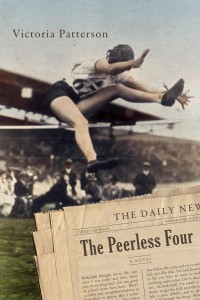 When I read your work yesterday evening, I really liked the way you approached double-standards and how gender roles impact professional respect.  Do you feel such double-standards impact the literary community as heavily as they have impacted those in sports and athletics—and is there any wisdom in particular that you would impart to a female aspiring novelist that could save her some valuable time in the current publishing climate?
Double standards do impact the literary community.  It's frustrating. My advice: When and if the feeling of jealousy takes hold for the attention your male counterparts receive, know it for what it is—and not as a measure of your work—and do your best to get that jealousy-monkey off your back, since it can lead away from your art.  At the same time, anger and frustration can help further your resolve and determination. One last thing: be generous to other writers, whether male or female. 
What's recently released or in the pipeline for your readers? Give us a sneak peek.
I have a novel coming in winter or spring of 2015, loosely based on the Haidl gang rape case that took place in Newport Beach in 2002.
Writers on Craft is hosted by Heather Fowler, who cares about writing. She does a lot of it. Visit her profile on Fictionaut or see here for more: www.heatherfowlerwrites.com.