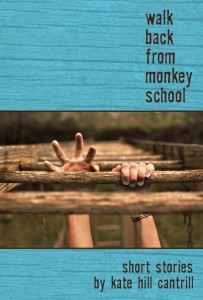 Sally Houtman has work appearing or forthcoming in Prime Number Magazine, Sheepshead Review, Red Fez, Mused: The Bella Online Literary Review, Flash Frontier, Oh, Sandy! An Anthology of Humor for a Serious Purpose, 94 Creations, Sakura Review, and Natural Bridge. Her story "The sky on that day" was nominated for a 2012 Pushcart Prize. She is interviewed at Flash Frontier.
Sheldon Lee Compton is the recipient of The Appalachian Days Fiction Award, hosted by The Cut-Thru Review.
Joani Reese read for National Poetry Month with Jen Knox and Meg Tuite at the Eastfield College Spring Literary Festival and Collin College. Three flash fiction pieces were recently published at JMWW and three poems by Unshod Quills.
Robert Vaughan read a poem a day from all different poets at One Writer's Life for National Poetry Month; "Gauze, A Dressing, A Scrim" won 2nd place in the Flash Fiction Chronicles' String-of-Ten Five contest and he is interviewed here; Robert co-hosted the Middle Coast Poets Reading Series in Milwaukee, Wisconsin; he is also interviewed about his new chapbook, Microtones, on WUWM's Lake Effect.
Marcus Speh's Thank You For Your Sperm, published by MadHat Press, is now available at Amazon with blurbs by Fictionaut members James Robison, Kathy Fish, Bill Yarrow, John Minichillo, and Jürgen Fauth; his flash "Mooning" is published in Dog-Ear; and his essay "The Vonnegut Challenge" is published in Yareah.
Kate Hill Cantrill's short story collection Walk Back From Monkey School is reviewed by The Short Review and featured in Shelf Unbound; Kate is a finalist in the Gertrude Stein Award selected by Rick Moody and has an essay published in the TJ Eckleburg Review (as a part of that contest); she has two poems published in Metazen.
Gloria Garfunkel's "Writer Conversation with husband" is published by Red Fez; "Spaghetti Woman" is forthcoming in a chapbook fom LucidPlay; "Birds of Prayer 8: The Miracle of Flight" is published by Olentangy Review; and "No Sanctuary" is forthcoming in Jewish Fiction.net.
Marcelle Heath is a contributing editor for Fictionaut and Editor-at-Large for Luna Park Review. Her stories have appeared in PANK, Wigleaf, Snake Nation Review, Matchbook, Necessary Fiction, and other journals. She works as a freelance editor in Portland, Oregon. She blogs here.