Happy New Year Fictionauters!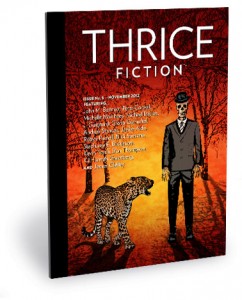 Andrew Stancek's story "Almost There" has won the Grand Prize in the Gemini Magazine's Flash Fiction contest; "Perfect Execution" is published in Thrice Fiction; and "Distant Thunder" is published in Every Day Fiction.
Gloria Garfunkel's "Ash" is published by Thrice Fiction; "Taking a Bath with my iNuke" is a finalist for the Glass Woman Award; "Fairy Tale in Dachau" is published by Rose and Thorn Journal; "Make that a Double" is at Every Day Fiction; "Snowflakes Like the Stars of David," "The Chicken Killer from Brooklyn and his Satchel of Death," and "The Snow Queen," are at Connotation Press; and "Absence" appears in The Linnet's Wings.
Marcus Speh's "Mr Tom Thumb"/"Herr Häwelmann" in English and German is published in Metazen's Christmas Ebook III, along with Fictionaut members James Claffey, John Minichillo, Sara Lippmann, Mel Bosworth, Robert Vaughan and xTx; "Blue Rider" also appears at Metazen; "Seagull," "Amour Fou," and "Bogey," is published at Connotation Press.
Robert Vaughan's "The Thief" is up at Red Fez; "Hexagon of Life" has been nominated for a Micro Award by Metazen; "Black & White/Color" appears in Metazen's Christmas Ebook; and JMWW's Winter Issue is live. Robert read at KGB Bar for the 52/250: A Year of Flash party in NYC on December 16th. It was well attended with Fictionaut members Susan Tepper, Eryk Wezniak, Kyle Hemmings, and many more. And thanks, editors Michelle Elvy, Walter Bjorkman, and John Wentworth Chapman.
Gary V. Powell's "The Fire Next Time" and "Snow Day" are forthcoming in Blue Lake Review and Carve Magazine respectively.
Marcelle Heath is a contributing editor for Fictionaut and Editor-at-Large for Luna Park Review. Her stories have appeared in PANK, Wigleaf, Snake Nation Review, Matchbook, Necessary Fiction, and other journals. She works as a freelance editor in Portland, Oregon. She blogs here.