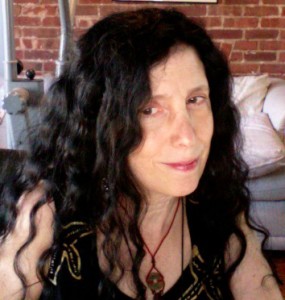 Caroline Leavitt is the New York Times and USA Today bestselling author of Pictures of You, which was also a Costco Pennie's Pick and translated into six languages. Her 10th novel, Is It Tomorrow, will be published by Algonquin Books in the spring of 2013. A book critic for People and The Boston Globe, she is also a book columnist at Dame Magazine and Shoptopia, and a senior writing instructor at UCLA Writers Program online. A New York Foundation of the Arts Fellow, she is also a Nickelodeon Screenwriting Fellow finalist and a Goldenberg Fiction Prize honorable mention winner. Visit her at www.carolineleavitt.com.
Caroline, what is your feeling about having mentors as a writer?
I think having a mentor, or at least a reader who will tell you the absolute truth, is crucial. You can't depend on your friends or loved ones, because tender feelings often get in the way of the kind brutality writers need in order to get better or to solve problems. I have about 4 mentors I send my work to all the time, and in all stages, and it's just invaluable to me. I often feel like screaming or jumping out of the window when I get their critiques, but it gives me direction–or a lifeline–and I know they just want my writing to get better. Good writing is rewriting. I also do this work for other writers, evaluating and editing manuscripts, and I do it not just because I want to help writers, but because it really helps my own writing. Knowing what works in a piece of writing and why it works, and what doesn't work and how to fix it, is just the best kind of knowledge any writer can have. Plus, writing is such a lonely business that you need someone spurring you on!
What do you do when you feel stuck or uninspired and does it work to trick the brain into working?
Coffee is my newest wonder drug. I never drank it until two years ago when I was really tired and my immediate thought was "why didn't anyone ever tell me it would boost my mood like this?" I also just get my butt in my chair and sit there and if I have to, I will rewrite something I did before. I also do a whole lot of story structure work, which seems to prime the pump. Sometimes I will put something in a different font, because then it reads differently. Sometimes I read it aloud. And sometimes I send the pages off to my writing mentors!
Are there favorite writing exercises or prompts which you use regularly & will share?
Yup. Story Structure stuff. I write out, what is it the character wants? What is the character flaw at the beginning that is hurting him and others, but he doesn't even realize it and won't realize it until the end, when he has a self revelation about himself? What is the deeper moral question the novel is asking–and answering in some way at the end?
And what will the character realize he needs? (It's very Rolling Stone-ish–i.e. you can't always get what you want, but if you try, you can get what you need.)
I paper my walls with photos of the characters. I go through Google images and find pictures of them, so I am living with them. I make detailed bios of everything from what kind of candy they like to what movies and books they adore. And I do a lot of story structure work (ah, there it is again!) Needs vs. wants. Moral and psychological weaknesses. How they interact with their story world. Of course, I discover more about them as I write, but I do, do so much preliminary work!
What's the best writer's advice you were ever given?
Do not give up. Never. Do not take no for an answer. I grew up hearing no, no, no, you can't be a writer, be a teacher or a wife. In college, my writing prof. told me I would never make it (when I published my first novel, I sent him a copy, along with the NYT review!) My last two publishers refused to take my calls or answer my emails and rejected Pictures of You, telling me it just wasn't special enough. But Algonquin rescued me–and my career. You never know what is going to happen, but you have to refuse to listen to the nos.
Please talk a bit about the other parts of your creative life… what you love to do and wish to do more of…
I love to write scripts, but so far Hollywood has broken my heart. I've had movie options, and they all somehow fell apart. I have a terrific LA film manager and I've had meetings with producers but so far nothing has happened, which is why I recently applied to Sundance Screenwriting Lab…
Oh, and I also love to knit, to paint, sometimes I like to cook, but not really.
So… can you tell us about the process of writing Pictures of You and for those who have not read it, let us know a bit about the book?
Pictures of You asks (there it is, the moral question), how do we forgive the unforgivable? Can we ever know the ones we love? It started out because I'm phobic about driving and live in fear of killing someone. Of course I never drive, but I still hate to be a passenger. The book is about the intersecting lives of a few people: Isabelle, a photographer who survives an accident which kills April, a wife and mother with a horrible secret; Sam, a 9 year old boy with terrible asthma and a secret of his own, and Charlie, April's husband, who comes to realize he didn't know his wife–with tragic consequences. Isabelle becomes obsessed with Sam and Charlie, and well..things happen.
Writing is was really difficult. I must have had 15 drafts before it got to my agent, who said, "I love it! Now rewrite it three times!" Then it got to Algonquin, who said, "I love it! Now rewrite it two more times!" And I was happy do so, because I kept seeing it get better, deeper, richer.
I cried a lot. I struggled. I carried on like a diva, and like a house renovation, it looked so much worse before it looked better. Now, I have what I call writer's amnesia. I don't remember how much struggle was involved, now that I am struggling with a new novel.
Anything about your new works, stuff you are currently working on, and the process of writing them you would like to share here?
Is It Tomorrow, coming out in Spring 2013 from Algonquin, is set in the 1950s and early 60s, and it was the first time I had to do real research. I spent three days just trying to figure out what they used instead of crime tape in the 50s (psst, it's saw horses and rope), that I hired two high school researchers for help, and then a professional researcher. I found I LOVED research so much, I'm setting my new novel in the 1970s! But it's still really hard. The same fears always pop up. Am I repeating myself? is it boring? Can I do this? And why is this so plonking HARD?
What haunts or obsesses you? Do you incorporate this in your work?
Yes. I think any writer should write TO that, should write for themselves and not for an audience or for the market. Readers want writers to go to the deep, dark places. They want to feel, "Oh thank God, I'm not the only one!"
What is next for you?
I'm waiting for the publication of Is It tomorrow, and trying to write my new novel, which has no title and is a huge mess. And working with some new clients on their manuscripts!
Thank you for this great, great interview. I loved the questions!
It was a delight, Caroline! Thank you! My goodness.
The Fictionaut Five is our ongoing series of interviews with Fictionaut authors. Every Wednesday, Meg Pokrass asks a writer five (or more) questions. Meg is the editor-at-large for BLIP Magazine, and her stories and poems have been published widely. Her first full collection of flash fiction, "Damn Sure Right" is now out from Press 53. She blogs at http://megpokrass.com.