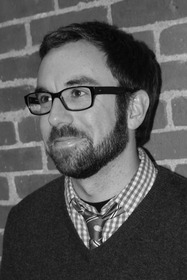 Susan Tepper: What made you choose Montauk on Long Island as the beach setting for your story "from Memorial Day"? You could have picked from many places, why Montauk?
Danny Goodman: The Hughes family, who live on Long Island, feel as much a part of Montauk as the reverse. They vacation there, every year, and have done so for well over a decade. I couldn't imagine them anywhere else on Memorial Day weekend.
Though this novella and the Hughes family are works of fiction, I feel as if I've been trying to write about Montauk for most of my adult life. I spent many summers over the years in the small resort town. So much of my childhood, my adolescence, seems scattered along those Atlantic shores. They call Montauk "The End," for its position at the eastern tip of Long Island; if nothing else, the Hughes family has taken on that sobriquet, too.
Susan:   I adore Montauk, too, the whole east end of Long Island, both forks.  Now if I were to categorize this story, say for the purposes of submitting to an agent or editor, I would call it a family saga. Do you see your story as a family saga?
Danny: Oh, definitely. The full novella (running about 18,000 words) is very much a family saga, one that continues in my novel-in-progress, with Roddy remaining at the narrative helm, the gulf between family members having grown and swelled. In the end, the entire story, novella and novel, are about family.
Susan: How did you land on this family's ethnicity?  Is it part of your own ethnic background?
You write:  "The kite hovered like a gull, just high enough that I thought, for a moment, it might break from its string and glide over the Atlantic.  My father pointed out into the expanse and said, 'See kids, there's Ireland.' "
Danny: The Hughes, like my own family, are diverse. However, their ethnicity made sense to me, given where they live and who they are. It's not a point of heavy focus in the narrative, but I think it's important to know a great deal about your characters' background.
Susan: Very important point.  Danny, do you think there are families out there who manage to escape the "big griefs" and just sort of breeze through life?  I'm thinking, for instance, of a different Irish-American family, the Kennedys.  They had it all, and yet had an inordinate amount of tragedy as well.
Danny:  I'm not sure I would know what that looks like, a family who breezes. The Hughes have their triumphs, not unlike my own, but also fall victim to themselves, to tragedy, to the weight of the everyday. After reading Eugene O'Neill's Long Day's Journey Into Night (which was a huge influence on the novella and novel-in-process), I came to an understanding about The Hughes and perhaps families in general: when you love and care for someone, intensely and without prejudice as happens between husbands and wives, parents and children, siblings, lovers, for a familial lifetime, you eventually grow, in the most passionate of ways, to hate one another.
Susan:  That is sobering but I have to agree— it's that old adage about familiarity breeding contempt.  Yet it feels sorrowful, to acknowledge such a thing about love among family members.
You speak also about the influence of O'Neill and Long Day's Journey…  I was also hugely influenced by his plays when I was a young actress.  I sense O'Neill hovering, spilling some of his sad karmic magic over your Hughes family.  Do you feel he might be a muse for you in this novella?  Do you believe in the magic of the muse?
Danny: O'Neill's play has definitely been a type of muse, an inspiration, in what it means to honestly and organically craft the Hughes family. LDJ doesn't slow down, doesn't allow the reader to make sense of the family's decline until just the precise moment, doesn't apologize for bringing the reader to the brink along with its characters.
In that way, I'd say yes, I do believe in the "magic." Is that what you mean? In addition, Hemingway's The Sun Also Rises, my favorite novel, has been a sort-of structural muse, a novelistic exploration of everything I could hope to accomplish from my debut. The Sun… like O'Neill's drama, explores the breaking down of a group of characters, both individually and a collective whole. Hemingway's novel, split into three sections, has served as a map for me, providing suggested routes and different methods, depending on the necessity, of narrative travel.
Susan:  I love hearing about specific influences that affect a writer while doing a project, and especially how the great authors of yesteryear often determine our choices.  I feel that many of these writers have been forgotten, or worse, diminished, as time marches forward and new paths are being cut in literature.
Tell us more about the relationship between the narrator, Roddy, and his brother Liam. It sounds as if there's a bit of rivalry going on.
Danny: Very much so! They're brothers, separated by only a few years (in the novella, Roddy is almost fifteen, while his older brother is finishing his first year of college), but they've lived different familial lives. They're not unlike O'Neill's Edmund and Jamie, at once rivals and companions, the closest and most furious of each.
I am the oldest in my family, and my brother and I (seven years apart) have had a wild, but ultimately unbreakably strong, relationship. In Roddy, I get the chance to take on the role of younger brother, to see the world from that vantage. Liam loves his little brother, deeply, but there's also that sense of brotherhood, competition, of wanting to be the favorite, so to speak. Throughout the novella, I hope it becomes crystalized, that love and bond, because the brothers are a huge part of each other's makeup. Later, in the novel, this relationship becomes even more complicated, both by distance and tragedy.
Read "from Memorial Day" by Danny Goodman
Monday Chat is a bi-weekly series in which Susan Tepper has a conversation with a Fictionaut writer about one of his or her stories. Susan's new book From the Umberplatzen is a collection of linked-flash published by Wilderness House Press.